We recognize that all of our patients are unique and deserve to receive dental care that reflects their individual needs. Our experienced and talented dental team is committed to working with you and your family to create a comfortable, stress-free, and rewarding dental experience every time you visit our practice.
We are pleased to welcome you and your family, and we look forward to working with you.
Front Office Team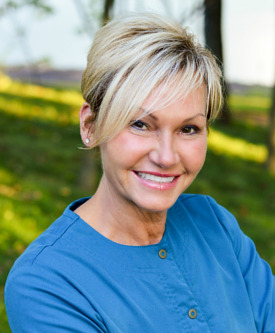 Karen J.T.
Patient Care Coordinator / Dental Assistant
Karen is our wonderful British addition to the practice. She has been working in dentistry since 1995 and spent most of those years as a chair-side dental assistant. She made the move to the front office just a few years ago to expand her abilities in the dental field and fill in wherever the office needed her. Karen chose dentistry as a career when she was leaving the medical field. She knew she wanted to stay in healthcare and a wonderful opportunity came up with Dr. Dale Scharine's team and she never looked back. Her favorite aspect of working in dental is the fact that there is always something new to learn.
When not at work, Karen enjoys weight training, kayaking, hiking, live theater, concerts, and biking. She has two wonderful adult children that she is extremely proud of, and two of the most precious grandsons, Maverick and Oliver, that give her great joy.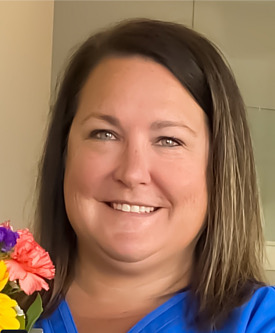 Sheila S.
Administrative Coordinator / Dental Hygienist
Sheila is the smiling face that greets you when you walk in the front door of our office. She has been in the dental field since 1997 and started her career as a registered dental hygienist. She recently made the switch to working in the front office and has been a priceless addition to that side of the practice. Sheila's role has her helping patients with insurance questions and problems as well as figuring out treatment financials to help patients make their dentistry affordable. Sheila went into the dental field because she wanted a career that allowed her to work one on one with patients to maintain excellent oral health. She loves the personal relationships she has developed with her patients over the years.
In her spare time Sheila enjoys reading, crocheting, golfing, and spending time with her family. She has been married to Dan since 1993 and they have two children, Katy and Nick, and a sweet puppy named Bella. We are proud to say that Sheila is one of the multiple veterans in our practice having served in the United States Army.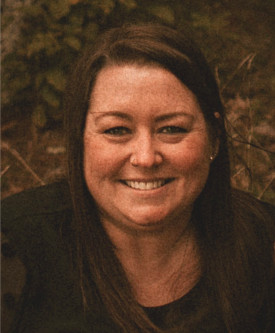 Stacy P.
Office Manager
Stacy has been working in the dental field since 2000. She started her career as a dental assistant and filled that role for about 15 years. She then moved on to the business side of dentistry, continued her education with a bachelor's and master's degree in business, and became the office manager. She splits her time between a few of our offices, but is always available to help where needed. Stacy said that she has always loved teeth and has known since 3rd grade that she wanted to work in the dental field. Her favorite part of the job is making people who are fearful feel more comfortable, and seeing kids' faces when they get their braces off.
Outside of work Stacy enjoys going up north with her husband Eric, daughter Emma, and their little dog, Sofie. She also loves traveling, snowmobiling, reading, crafting, and continuing to learn new things.
Registered Dental Hygienists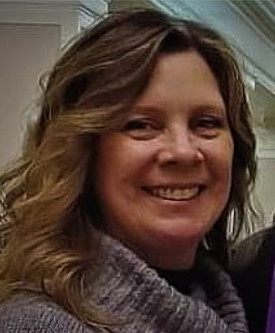 Stacey D.
Stacey is part of our amazing hygiene department and has been a practicing registered dental hygienist since 2011. The dental field drew her in because she wanted a career that was always changing and would provide opportunities for new challenges, growth, and learning. She loves that she is able to meet people from all walks of life and help each of them to achieve their best oral and overall health. Stacey is very personable and has a great sense of humor that she enjoys sharing with patients and co-workers.
Stacey was born and raised in Little Chute. You will sometimes find her chatting in the waiting room with patients she has known her whole life. She is married to her husband Tim and together they have four children and five grandchildren. When not at the office she loves to spend time with her family, get filled in on the latest Royal Family gossip, and she also likes to travel.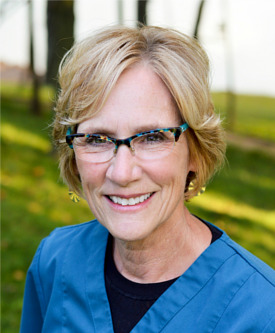 Kris K.
Kris is a registered dental hygienist who has been practicing since 1976. She graduated from the prestigious Marquette University. She chose this career because of the schedule flexibility when raising a family. Kris said that her favorite aspects of working in this field are the relationships she has built with patients who now feel almost like family, and the fact that she loves her coworkers. Kris has a kind and gentle spirit that makes patients feel calm and relaxed when in her chair.
Kris was born and raised in Little Chute where she married her husband Jerry and also raised her four children. She is the lucky grandmother to six grandchildren. In her time outside the office she enjoys walking and refinishing furniture.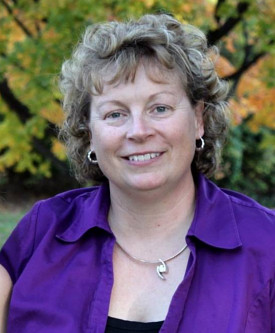 Rita P.
Rita is one of our registered dental hygienists who has been practicing since 1989. She recently continued her education by earning her bachelor's degree in dental hygiene. She chose the dental field because it has always intrigued her, and she felt like it was a great career option. She enjoys that every mouth she sees has a unique personality attached to it. She is a "people person" so the chance to work with many different people in our community makes her happy. You will often hear Rita's happy laughter filling the "hygiene quad" on the clinical side of the building.
When Rita isn't providing excellent patient care she enjoys hiking, biking, family outings, and swimming. She has two adult daughters. One of her daughters is an elementary school teach and the other is a mortgage processing specialist. Rita also has 3 fur babies, a husky named Raichael and two cats named Cleo and April.
Dental Assistants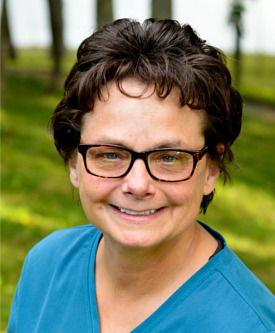 Denise K.
Denise started her dental journey in 1977 while serving in the United States Navy as a dental assistant. Outside of the Navy, this career has allowed her to work in dentistry in both California and Wisconsin. Being born and raised in this area allows Denise to connect with her patients on a personal level and care for them like family. Her favorite part of the job is working with people and seeing their smile when they complete their treatment. Denise loves to sing and you will no doubt hear her belting out tunes in the office.
In Denise's spare time she likes to hike and be outdoors. Family is very important to her, so she spends as much time as she can with her two adult daughters and her four precious grandkids.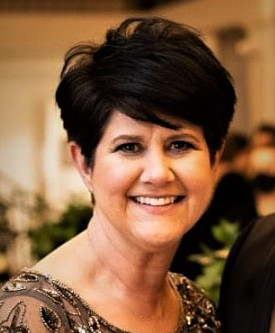 Karrie T.
Karrie has been working in the dental field as an assistant since 2013. She was scouted to work in our office because of her great people skills, connection to the community, and dedicated work ethic. She feels that the highlight of her job is being able to work with all of the different patients that are seen in our clinic. Karrie is skilled at her job and keeps our clinical side up and running in good condition. She always has a smile on her face and is a source of laughter for our office. She will also be the first to start a game of "Name That Song" or "Who Sings It" with the team.
In her time away from the office Karrie enjoys going up to their cottage and spends as much time there as she can. Karrie is married and has two adult children whom she loves to spend time with.